At BILD we are experts at rigging stretch tents at your home for the perfect private party.
A stretch tent is a stylish alternative to a marquee that can really define a space and help to create a memorable night for a special occasion.
Our tents are highly versatile and can be fitted to any space no matter how small or awkward. They can work in both tiny gardens or massive fields regardless of surface type.
Stretch tents are great for weddings, birthdays and dinner parties. Contact us to set up a consultation today.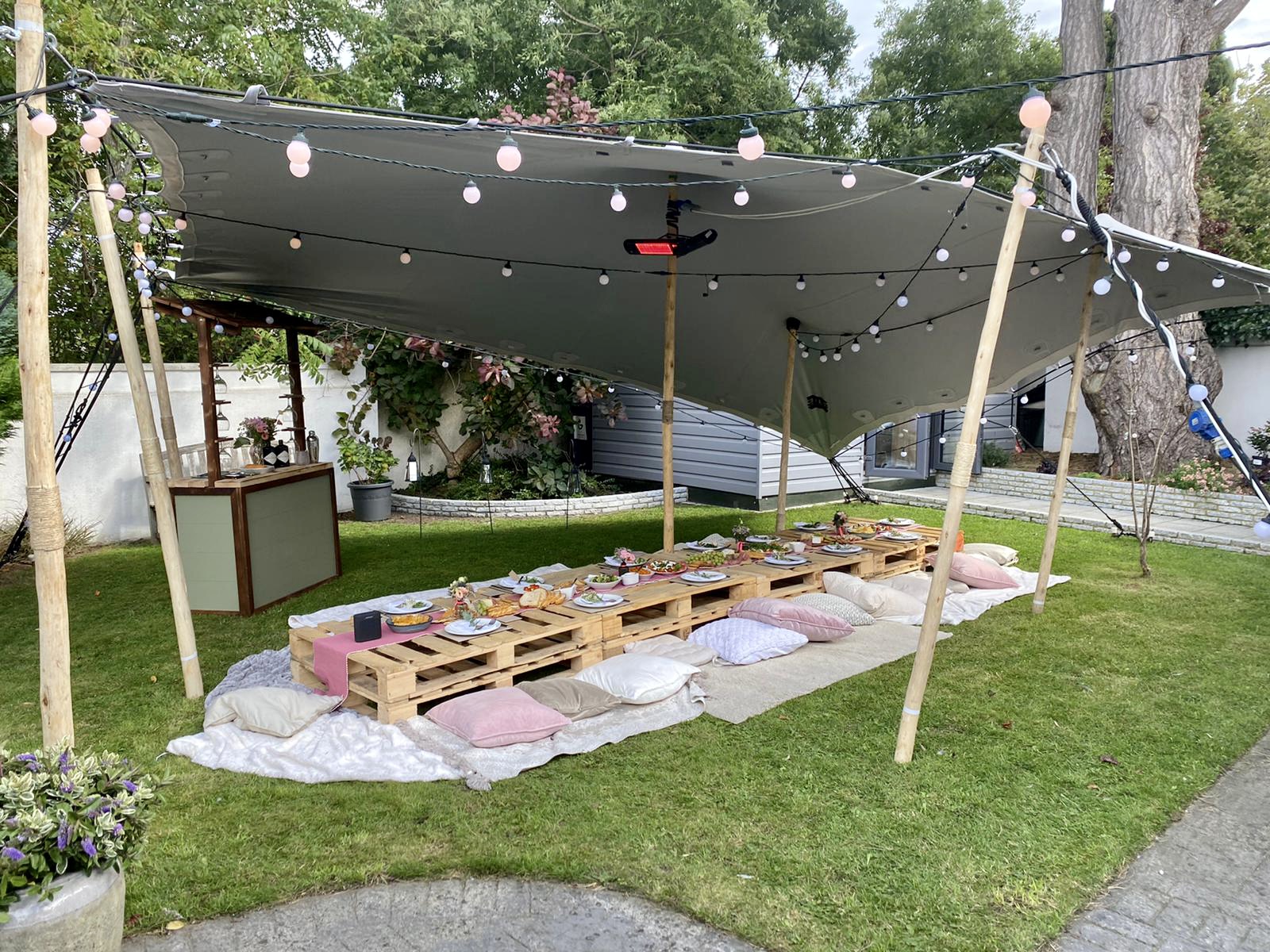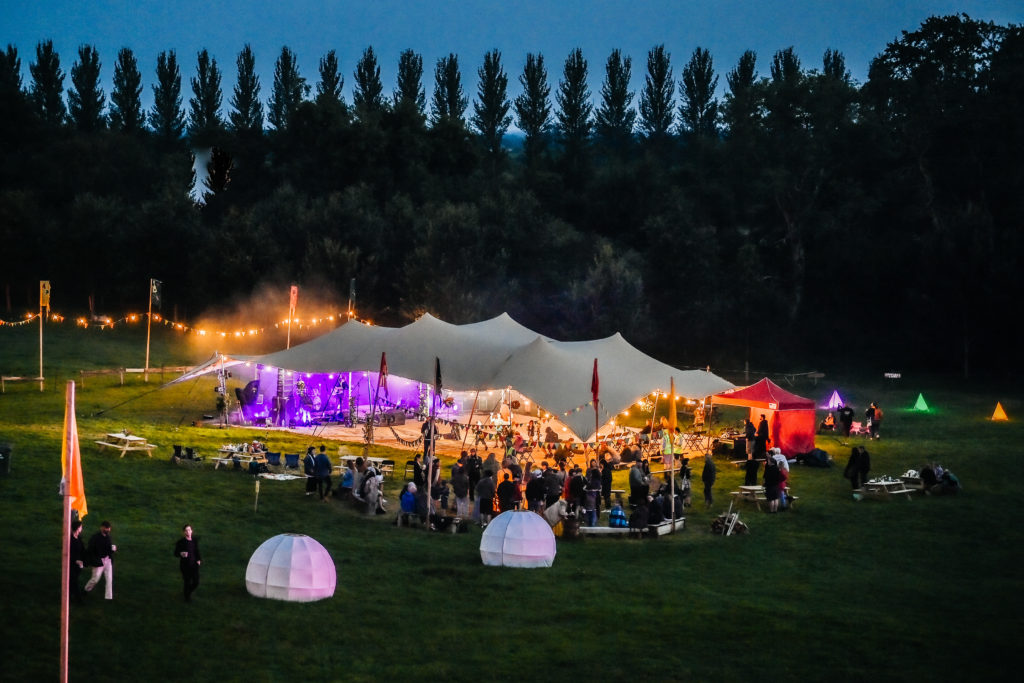 Our stretch tents are perfect for festivals. We supply and rig our  tents at various live events around Ireland to be used as stage covers, bar tents, vip areas, pop up restaurants and private retreats. 
The various sizes and layouts cater to the specific needs of the application. We have extensive knowledge of the stretch tent configurations and of the festival industry as a whole. 
Stretch tent are not just limited to green fields. They can also be used for hosting outdoor events in the city.
Using ballast weights and wall/floor fixings stretch tents are perfect for patios, rooftops and pub gardens. 
Installing the fixings permanently allows for very quick set-ups if you wish to use our tents more than once.
To date we have not yet encountered an installation we could not complete due to the location. We can even set up in a parking lot with hard tarmac if required.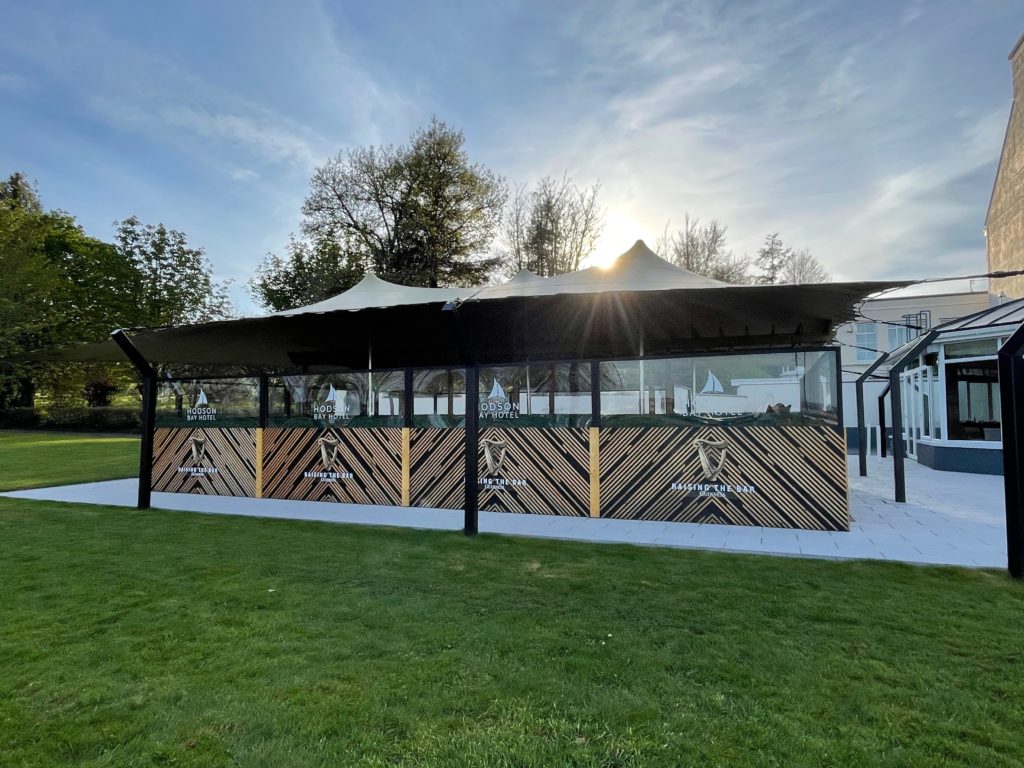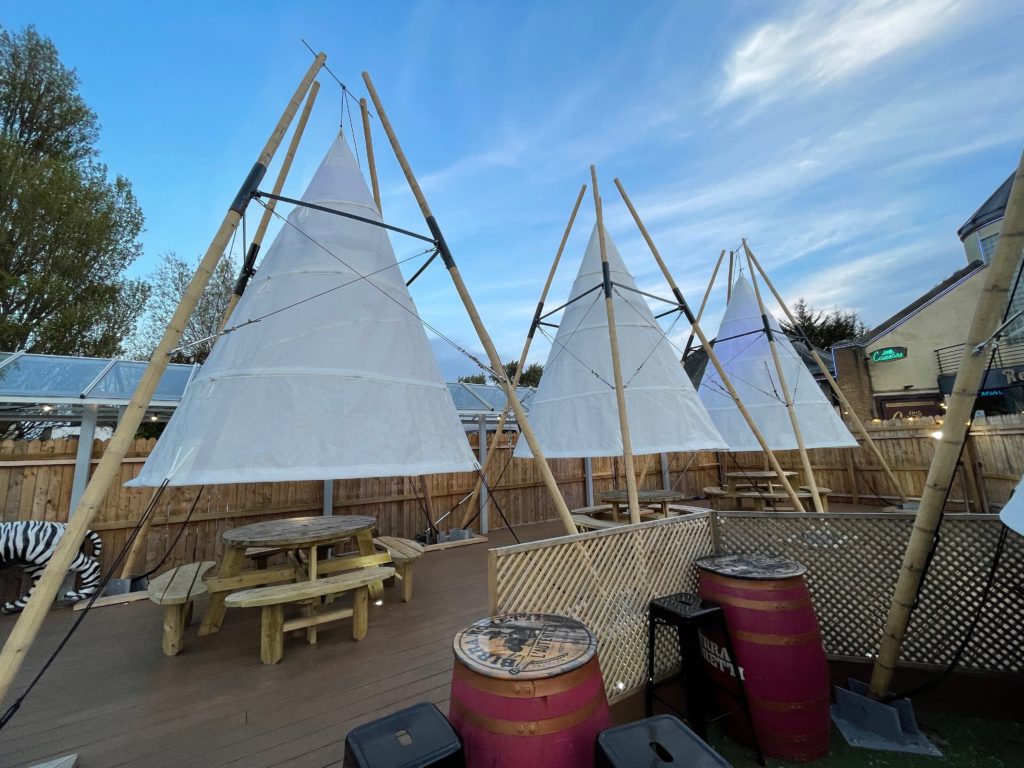 We can rig our tents around our own structures or custom fit them around existing ones. The possibilities are endless with stretch tents and we love a good challenge.  
Our stretch tents are a modular design meaning they can be joined together to create one huge enclosure. 
Our stretch tents can be configured to incorporate the surrounding hard features and landscapes to create bespoke one of a kind installations 
Truss Structures and Stages
We can produce unique structures catered to your specific needs, with the ability to utilize trussing for extra height and install over platforms to create a multi-level venue.
Using ground supported truss structure grids large scale stages can be erected capable of supporting production loads such as light and projectors.
Get in contact today to explore the various possibilities.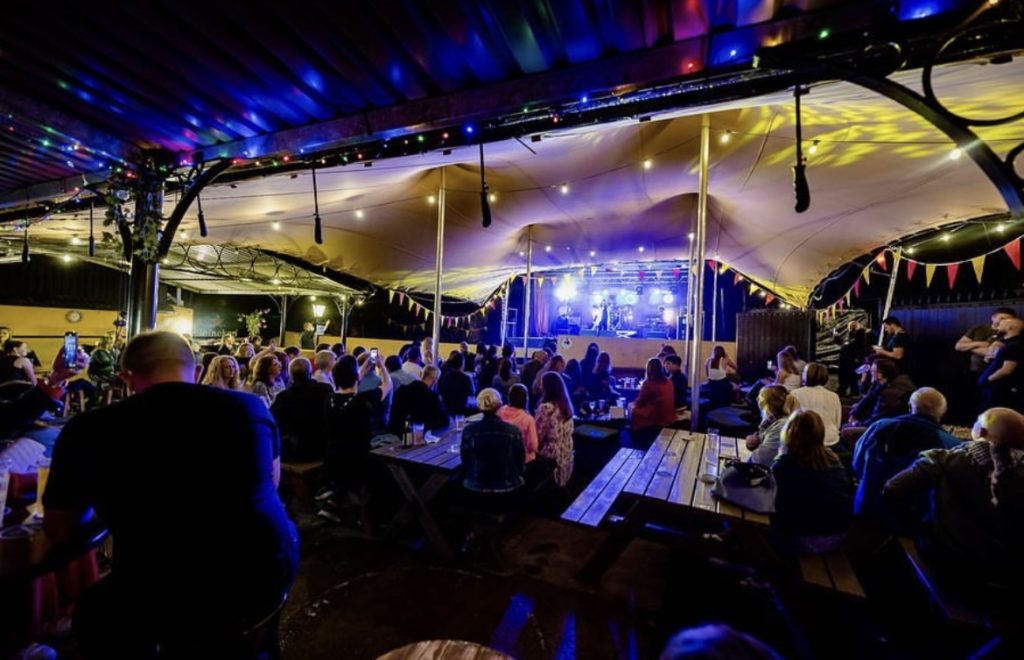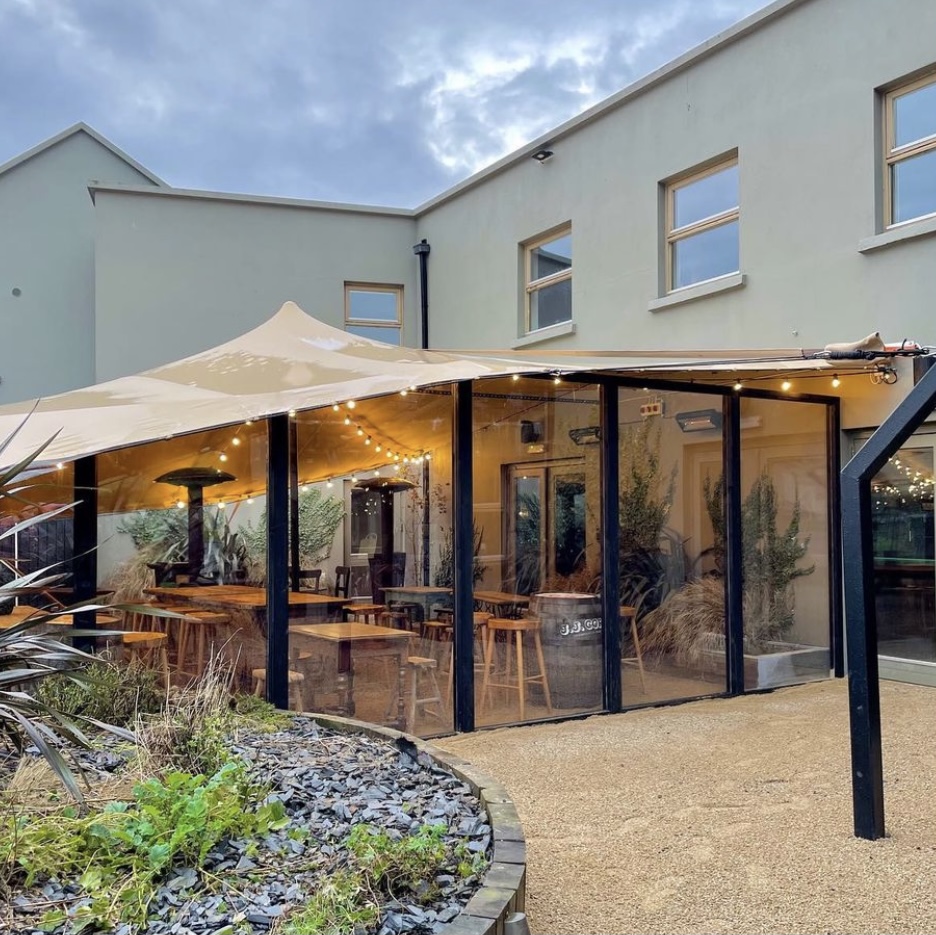 Stretch tents for sale and for hire
The Stretch Tents that we provide are a stylish and modern alternative to the traditional event marquee.
We provide Stretch Tent for Hire in Dublin that provides a magical atmosphere with their dynamic colour, shapes and the versatility they offer.
Our stretch tents are made from a totally waterproof, extremely strong and an amazingly stretchy material.
Our freestyle structures are flexible enough to fit any area, architecturally stunning, covers uneven ground and can act as a building extension.
You have the freedom to choose the exact size, location and colour for your tent meaning that the space designed for your special event is only limited by your imagination!
HOW MANY PEOPLE CAN BE ACCOMMODATED UNDER MY STRETCH TENT?