Our company is a collective of amazing people striving to build unforgettable experiences.
We are a collection of hut-building-secret den-loving-tree-house-constructing-architectural enthusiasts.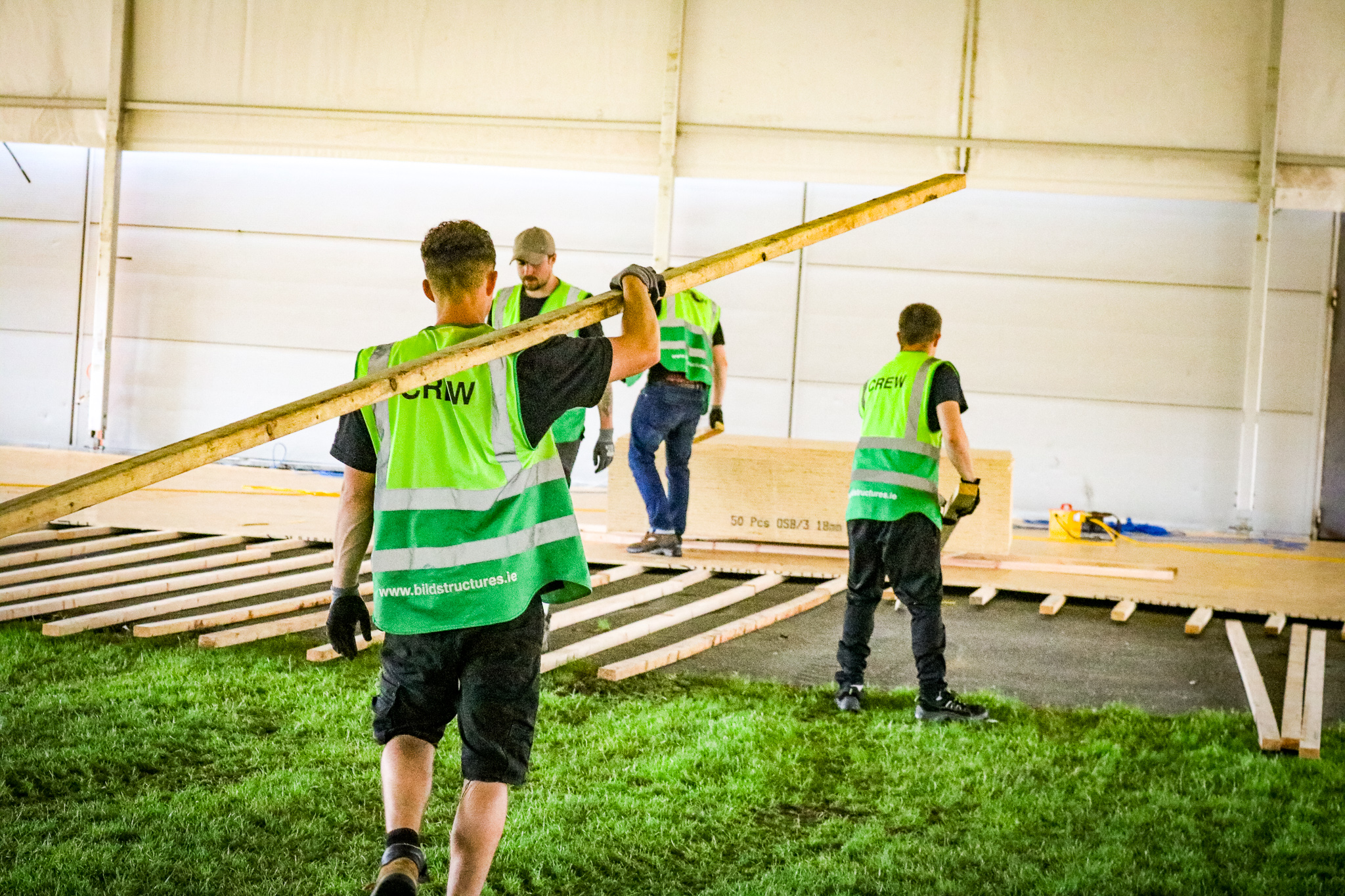 We are BILD. We are the space specialists.
Making best use of your space with our unique modular systems and a creative point of view. We optimise every space for all promotional purposes, but don't worry we don't use rockets!! It's all optimised with our own upcycled solutions.
We optimise promotional space. We do small spaces and big spaces and sometimes our own spaces (well at least our Mum's house!).
You guys are so reliable and easy to work with (which is very hard to come by). It really was a breath of fresh air. Best of luck with everything - I'll definitely be following BILD to see how your empire grows!
Keelan Lynch
Head of Production - Grooveyard Event Management
The BILD group are a serious set of operators! They're thorough, efficient and have a serious set of skilled workers to their repertoire! Getting jobs done on time and efficiently! They're problem solvers and don't get stumped with difficult last minute queries!
Edwin Jebb
Creative Director - Propaganda Creative Agency
We are a UK based events agency that employed the services of BILD to deliver an event for a well known clothing brand at the Dublin Convention centre. Before getting to site they were great to deal with and once onsite, we found that they couldn't do enough for us and the quality of the work was fantastic. I would highly recommend them and will be calling again next time we are in Dublin!
Rhys Roberts
Head of Technical Event Production - HGA Creative
Email: info@bildstructures.ie
Salamander Lodge
80 Sandford Rd.,
Ranelagh
Dublin 6