If you are planning on creating additional space for your business a permanent stretch tent is the most viable and cost effective option.
Our permanent stretch tents can be found all over Ireland in a number of applications – From  schools and colleges to restaurants and bars you name it we can cover it. 
The uses for permanent stretch tents are virtually limitless and they stack up far better than their traditional counterparts, from both a visual and financial aspect.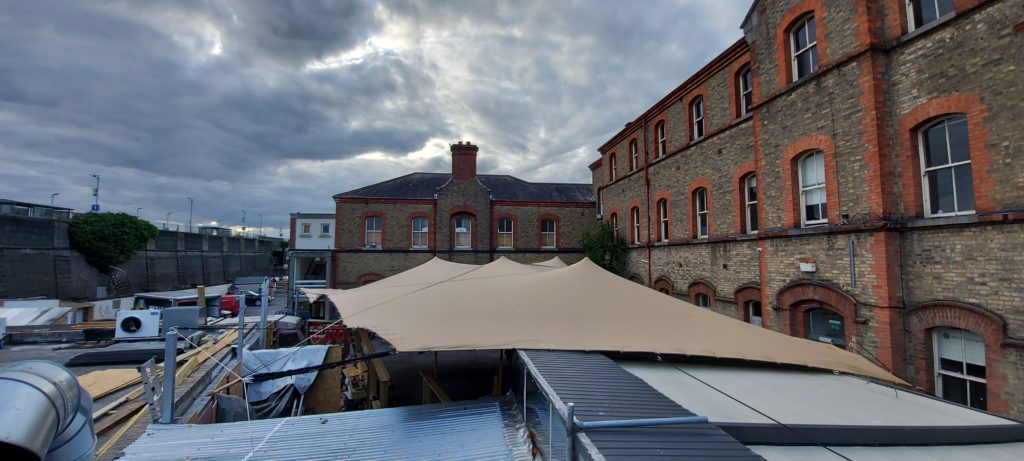 Our stretch tents are the perfect outdoor solution for your business. Courtyard canopies are becoming very popular due to new rules and regulations that all business face in 2020. 
Our robust overhead canopy provides shade and keeps out the elements – allowing you to capitalize on space and grow your business.
As winter approaches there is no better time act. Maximize the earning potential of your business throughout the year with a fitted, weatherproof, tented solution from BILD tents & Structures.
Our stretch tents are durable, long lasting and aesthetically pleasing. Our stylish, modern Bedouin stretch tents can be designed in any shape or size to fit your space.
We use superior quality fabrics that are UV protected, 100% waterproof and treated with a state-of-the-art anti-microbial  agent and Teflon finish to ensure longevity and durability.
It is the prefect time to make use of your lovely outside courtyards and pergolas with a comfortable, weatherproof tented solution.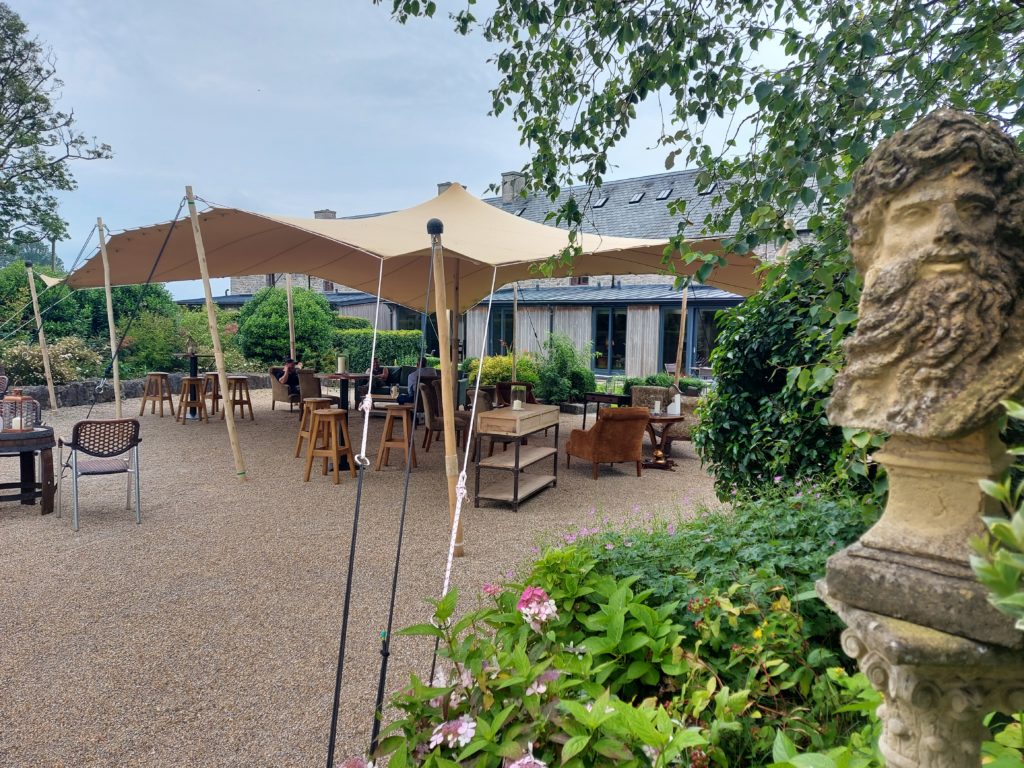 Weatherproof solution all year round or seasonally.
maximize floor space through colder months
add ambiance and a touch of style to your establishment.
Cost effective (manufacturing and installation is considerably less than solid roof structures.
No plans required from council as structures are deemed temporary structures.
We offer a massive variety of colour and branding options.
Great in all-weather – sun, rain, and wind.
with existing social distancing laws restaurants and pubs can create additional seating space and distance customers tables form one another.
Contact us today to set up a free consultation.
We can arrange a site visit and figure the best covered space solution to fit your businesses needs.
HOW MANY PEOPLE CAN BE ACCOMMODATED UNDER MY STRETCH TENT?