At BILD we are experts at rigging bespoke stretch tents for weddings of any size. 
A great stretch tent can have a huge influence over the theme and success of a wedding. Choosing the perfect tent will make your wedding more memorable and provide peace of mind on the day. 
A stretch tent is a stylish alternative to a marquee that can really define a space and help to create a unique experience. 
Our tents are highly versatile and can cater to the specific needs of the event. They can be fitted to any space no matter how small or awkward.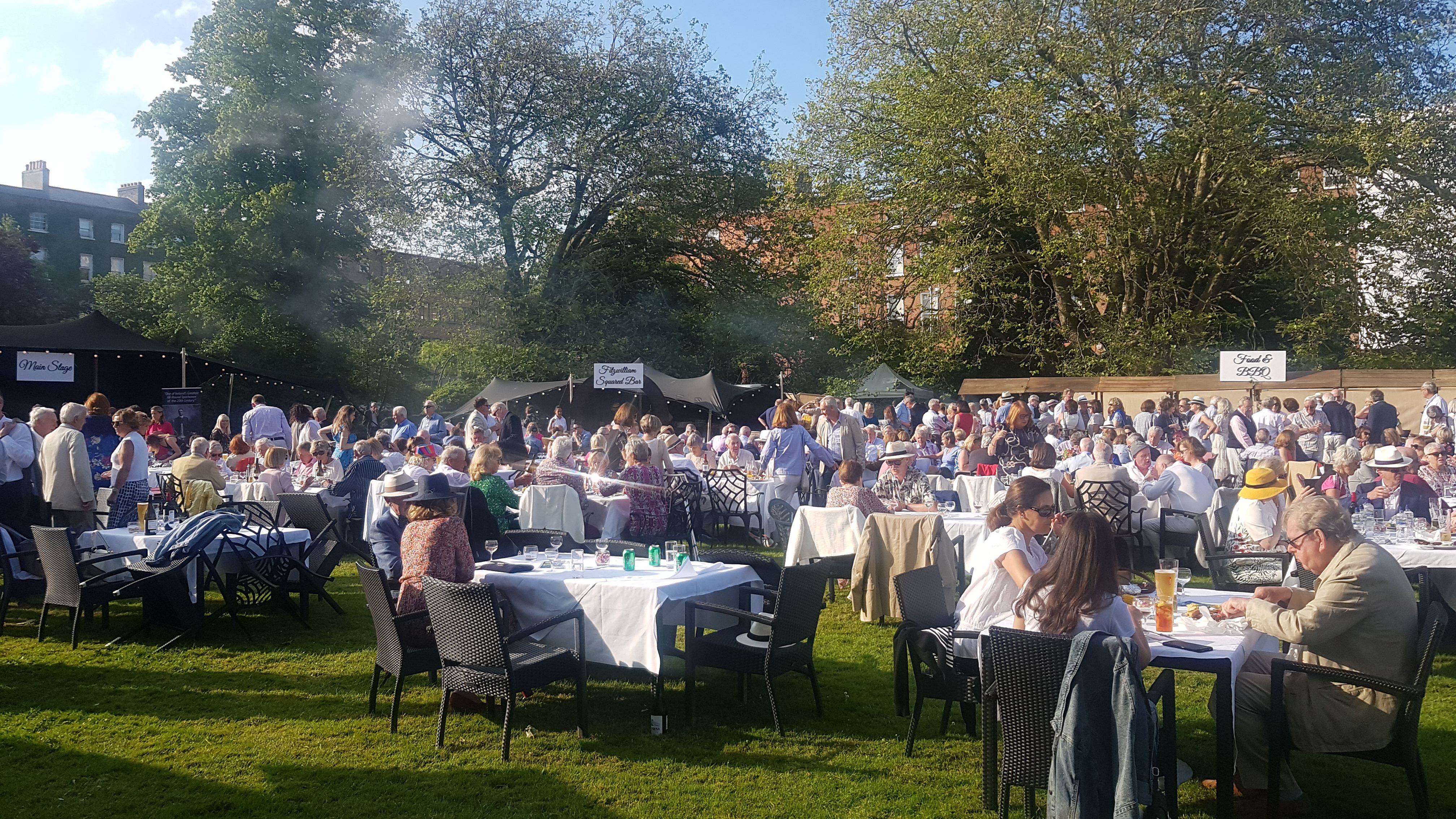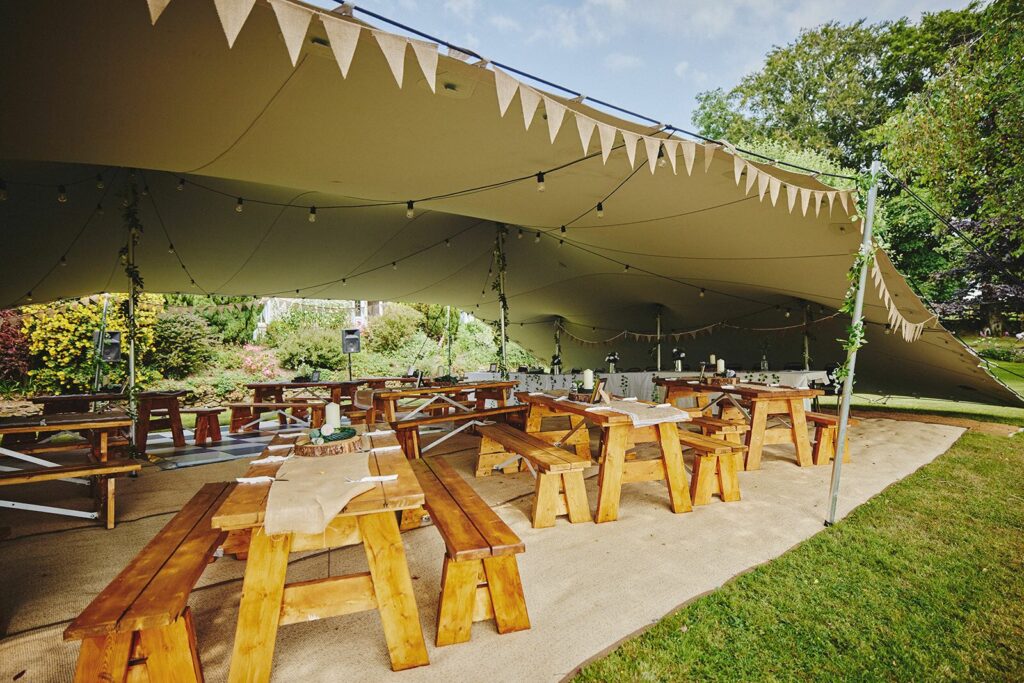 Our stretch tents are perfect for any wedding. We also provide a range of other wedding essentials. 
Luxury Stretch Tents
Festoon & Up-lighting  
Dandy Dura Flooring 
Heaters
Stage Deck
 Furniture – Banquet Set
We have extensive knowledge of wedding production and how to best accommodate guests within a given space.  
Leave it with us!
The first step to a hassle free wedding begins with a site visit. By examining the site we can decide on the best size, configuration and method of securing.
Next we provide a skilled stretch tent installation crew to get things done. Some of our wedding specialists will be on hand on the day to ensure that things run smoothly.
A team of decoration specialists will take care of the theme and feel of the wedding with minimal disruption. We stock and provide almost everything for the big day. We can also source anything else you need at your request.
The next step involves providing advice and working with you to decide on other aspects of the wedding. We can also work with outside contractors to ensure that everything runs smoothly, so you can focus on enjoying your big day.
Finally our team will return to take down the stretch tents, collect all of the furniture and equipment and tidy up the site.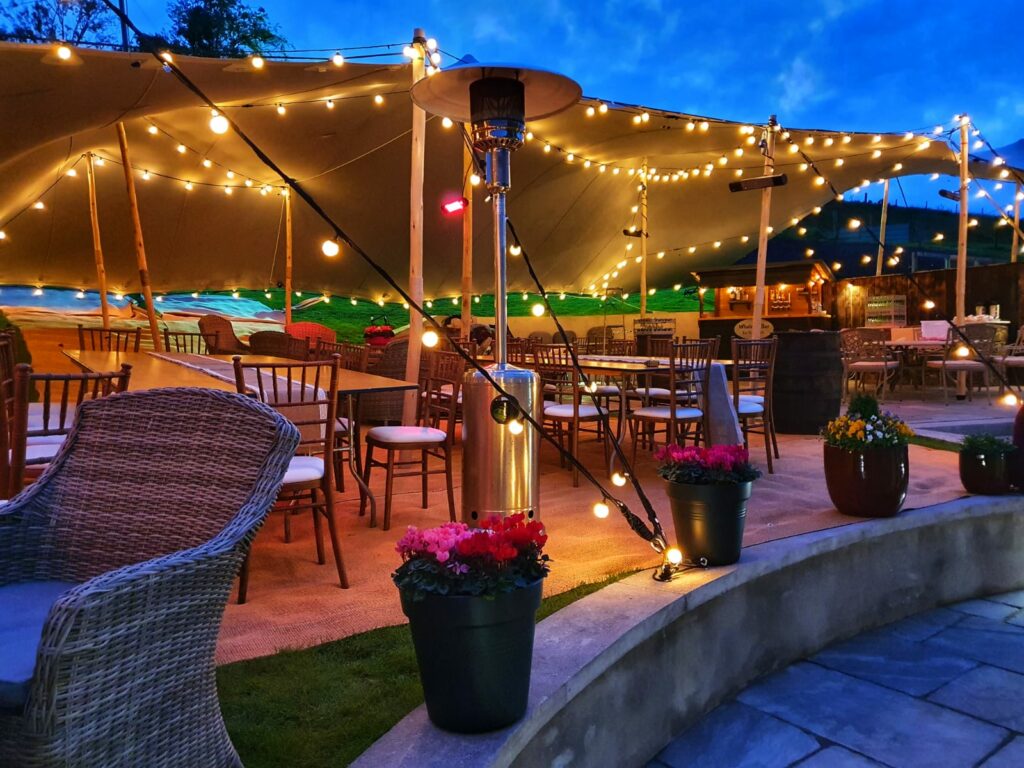 HOW MANY PEOPLE CAN BE ACCOMMODATED UNDER MY STRETCH TENT?