At the Cherrytree in Walkinstown we worked closely with Eoin and his team to deliver a series of pods and a large sign. Excellent work and assembly onsite was professional and courteous. A pleasure to work with BILD. On time , on budget , on the money . No hesitation in recommending BILD to any business.
I couldn't recommend the team at BILD enough. Everything was so seamlessly handled from the moment I placed the enquiry, to the back and forth questions I had - right through to execution on the wedding day. The stretch tent exceeded all my expectations and was absolutely perfect for our special day in The Europe Hotel. I didn't have to worry or stress one bit, the team liaised with the hotel from start to finish and just like that we walked down to our dream Day 2 wedding party. Our guests were just as impressed as we were and as the night fell upon us, the festoon lighting around the stretch tent brought the party from day to night. It was the making of the Day 2 as people could party away down by the lake and not be impacted by that Irish weather!
As General Manager of the Park Hotel in Dungarvan, I have used BILD Tents and Structures on a number of projects for a number of our Hotel Clients. At all times I found the team to be very professional to work with and they always delivered on the vision that my clients had for their events. Many of my clients where very impressed with their vast selection of tents and coverings which when erected always looked so cool in the hotel garden spaces. I would have no hesitation in recommending BILD Tents and Structures
During Covid, our restaurant had to move outside! The team at BILD listened to our vision and they were a dream to work with. They tented in a very tight space and helped us develop the Saba Secret Garden which is a beautiful garden and has been a huge success.
BILD provided us with an ideal outdoor structure to help host a sports day in our school. Everything down to the smallest detail was done professionally and with a smile. Couldn't have been better!
I had the pleasure of working with the lads from BILD through covid. The first day I met with the lads we had a consultation I gave them my vision of what I was thinking I wanted and within a few days they came back with the most incredible out door festival beer garden called Little Orchard. It was incredible to see my dream come to reality! I would highly recommend the lads from BILD they were and are a dream to work with. Thanks for Everything Eoin & team
We were extremely happy with the tent. It gave the garden a new lease of life
I have used BILD structures twice and would highly recommend them. Not only are the stretch tents fabulous to look at they are so strong and safe, and protect against the elements. The guys are meticulous in setting up and taking down the rig. We are planning on using BILD again this summer for my daughter's 21st birthday party.
The BILD Team is fantastic. They are swift to respond to any query and provide clear guidance and support. When installing on site they work quickly and cleanly and with minimum fuss or disruption to the school day. We couldn't recommend them highly enough.
Great working with Bild, outside of the quality of the finished product the crew that come on site are really outgoing and relaxed and are always focused on achieving the best set up.
Had the team down to my back garden for a covid wedding. The tent was beyond our expectations and the team were great to deal with.
We placed all of our trust in BILD for key facilities for my daughter's wedding and it is fair to say that they surpassed all expectations. Eoin and the Team were slick, professional and delivered everything that was expected way ahead of time. The quality of their stretch marquees in particular drew several positive comments from our guests, helping to create the exact environment and ambience that we were looking for. I have no hesitation in recommending BILD for similar events and have no doubt that they have a great future to look forward to.
BILD are a first class operation - everyone we interacted with from the crew on the ground to the people in the office were professional, friendly and eager to deliver a top notch service. The quality of the product was exceptional and they were able to deliver on a very tight timeline. If only every supplier was this easy to deal with!
From the initial inquiry to the setup and takedown, the BILD team were efficient and professional, making the entire process seamless. The team was also incredibly friendly and a pleasure to deal with, going above and beyond to ensure that our needs were met. I would highly recommend BILD to anyone in need of a stretch tent supplier, as their level of service and expertise is truly top-notch.
Keenly priced products, friendly team and extremely professional suppliers. I would highly recommend BILD Tents and Structures.
Thank you very much for providing your structures for our Emerald Cultural Institute event. The quality of your service was outstanding and we found your staff friendly, professional, efficient and very attentive to the needs of the client.
I used BILD Tents & Structures for a Christmas Event at our office. They were super-efficient extremely helpful and accommodating to meet our needs. I would definitely use them again and have no hesitation recommending them.
We have worked with BILD over the last 4 years and really found them to be very professional and easy to deal with.
In the Spring of 2022, just in time for the Claremorris Folk Festival, BILD supplied and installed a new tent structure at Market Square in Claremorris for Mayo County Council to an agreed design. The BILD team was proactive and professional throughout the design and installation process. The installation happened without a hitch and the tent still looks great one year on.
I had the pleasure of working with the BILD team who installed a large canopy at Oscars Smithfield during the Summer of 2021. From concept, to planning to installation BILD were excellent. We are still using this canopy and it has stood the test of time providing rain cover and shade to our customers. I would have no hesitation in recommending or using again
BILD are a fantastic company to work with. They are always super helpful, efficient, passionate and knowledgeable about what they do and they work with the best crew. Always a great day when you have them on site and the service is always exceptional.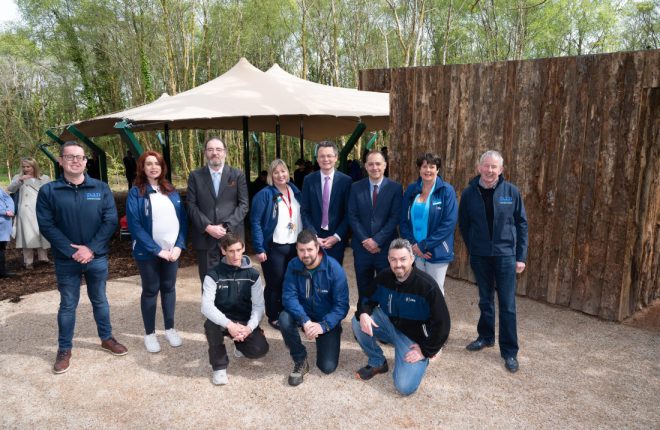 We needed to cover 100sqm and BILD came up with the perfect structure the service was excellent and would have no issues recommending BILD. Good luck Paul. Our Classroom was officially opened by Minister of the OPW on Tuesday everyone was very impressed.
BILD were able to help us out with a tent for our wedding at fairly short notice. The setup team were brilliant and took really good care not to damage any of the flowerbeds around the garden. The tent looked great. Would recommend them absolutely.
Their workmanship was second to none, very easy to deal with and communication throughout the project was excellent. Time frames given were realistic and achievable and the project did finish on time, with the finished result being better than we anticipated. I would have no hesitation in recommending BILD Tents & Structures for any project and would most certainly use them again in the future.
The BILD team have been a pleasure to work with since they started back in 2017. Their structures have proven more than reliable & have looked great at many music festivals over the years. I couldn't recommend them highly enough.
We have worked with BILD Structures over the past few years. They are an exceptional supplier that consistently goes above and beyond when working on our projects. Their attention to detail, responsiveness, and commitment to quality are impressive. They take the time to understand each project's unique requirements, offer guidance and support throughout the process, and produce top-quality structures that can withstand harsh conditions.

Overall, We highly recommend BILD Structures as a reliable and high-quality supplier of structures. Their dedication to customer satisfaction is outstanding, and they are a pleasure to work with. If you are looking for a supplier who will go the extra mile to meet your needs, BILD Structures is an excellent choice
We had the great fortune to book BILD to supply a marquee style stretch tent for our wedding in August 22.

At a time of considerable stress, not unusual for a wedding let alone an outdoor one, their promptness and professionalism felt like a blessing.

Their staff clearly knew what they were doing and we encouraged them to pick whichever of the multiple options a stretch tent offers that they felt best suited the site and the weather. It was perfect.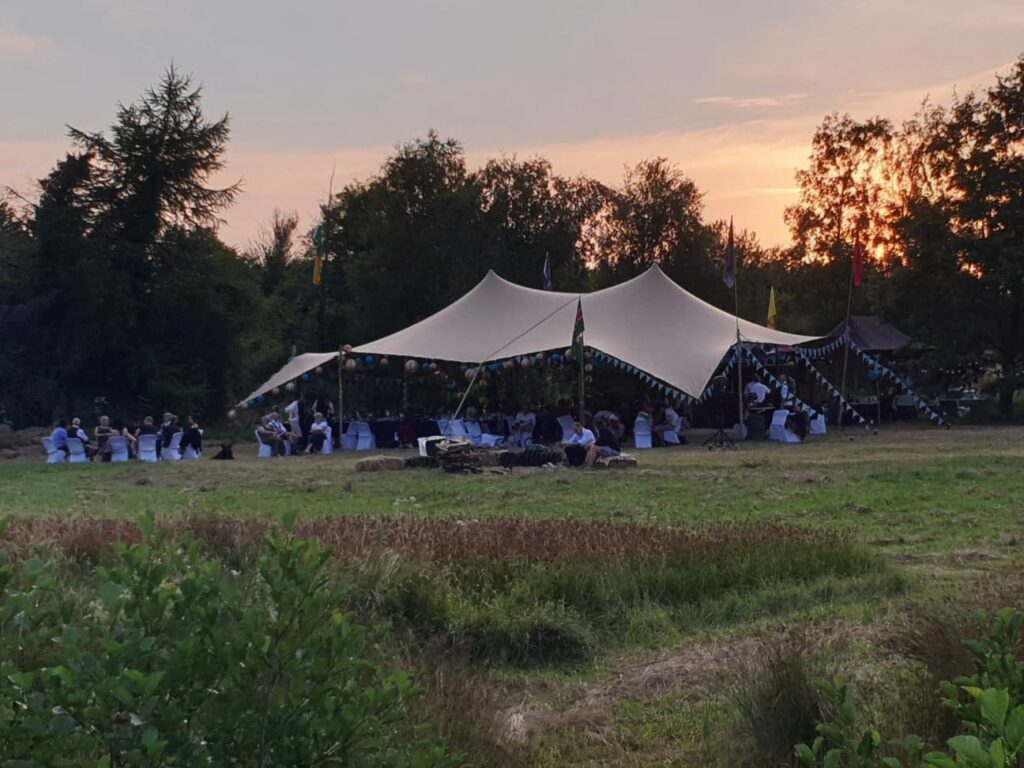 BILD are a very professional company, reliable, and easy to work with
T25 Rowan Avenue, Stillorgan Industrial Estate, Sandyford,
Co. Dublin